Search found 104 matches
by pjw

24 Aug 2019, 20:25
Replies: 2
Views: 2053
A bit late, but this is fixed at this point!
Big thanks to noyranea for the patch!

by pjw

24 Jun 2019, 00:53
Replies: 2
Views: 2053
I've tested this flag in a couple of different tracks today, using a clipgroup with a custom camera. Even though the "Stop when respawn" flag is checked, the custom camera keeps playing anyway after a respawn at the last CP. This is terrible and totally breaks replays. :( I'm assuming something's ch...
by pjw

08 Jun 2019, 01:10
Forum: Openplanet
Replies: 3
Views: 10700
I think you're misunderstanding me. :) You said that Openplanet installs to the game folder...well, yeah. But there's only one game folder for it to install to . Even though the titles are listed separately in the Steam library menu, all the games use the same folder structure and the same Maniaplan...
by pjw

07 Jun 2019, 03:15
Forum: Openplanet
Replies: 3
Views: 10700
TL;DR: Openplanet functionality is dependent on which Steam titlepack shortcut is used. Some background: When I purchased Maniaplanet on Steam, I bought Canyon first, and then purchased the other titles later. Because of that, my Maniaplanet directory is: Steam\steamapps\common\ManiaPlanet_TMCanyon ...
by pjw

07 Jun 2019, 02:48
Topic: Repeated Updates on Steam?
Replies: 1
Views: 6031
Over the past few days, I've had to update Maniaplanet 4 or 5 times. It always shows the same prompt: http://pjwnex.us/temp/maniaplanet_update.jpg If I check via Openplanet, the log says: [ Platform] [01:35:52] Versions: [ Platform] [01:35:52] ManiaPlanet 2019-05-23 09:48:09 ...so I already have it....
by pjw

11 Jan 2019, 05:40
Forum: Trackmania² Reports
Replies: 18
Views: 5662
Just a quick note on this, in case anyone else is getting it, or finds this thread via Google. I've found a way to (so far) reliably prevent the crash from happening. To do this, I open up NVIDIA Control Panel and turn on Help --> Debug Mode . That's it. As long as Debug Mode is on, the crash doesn'...
by pjw

28 Nov 2018, 05:39
Replies: 17
Views: 1192
The internet is hard, apparently.

Here: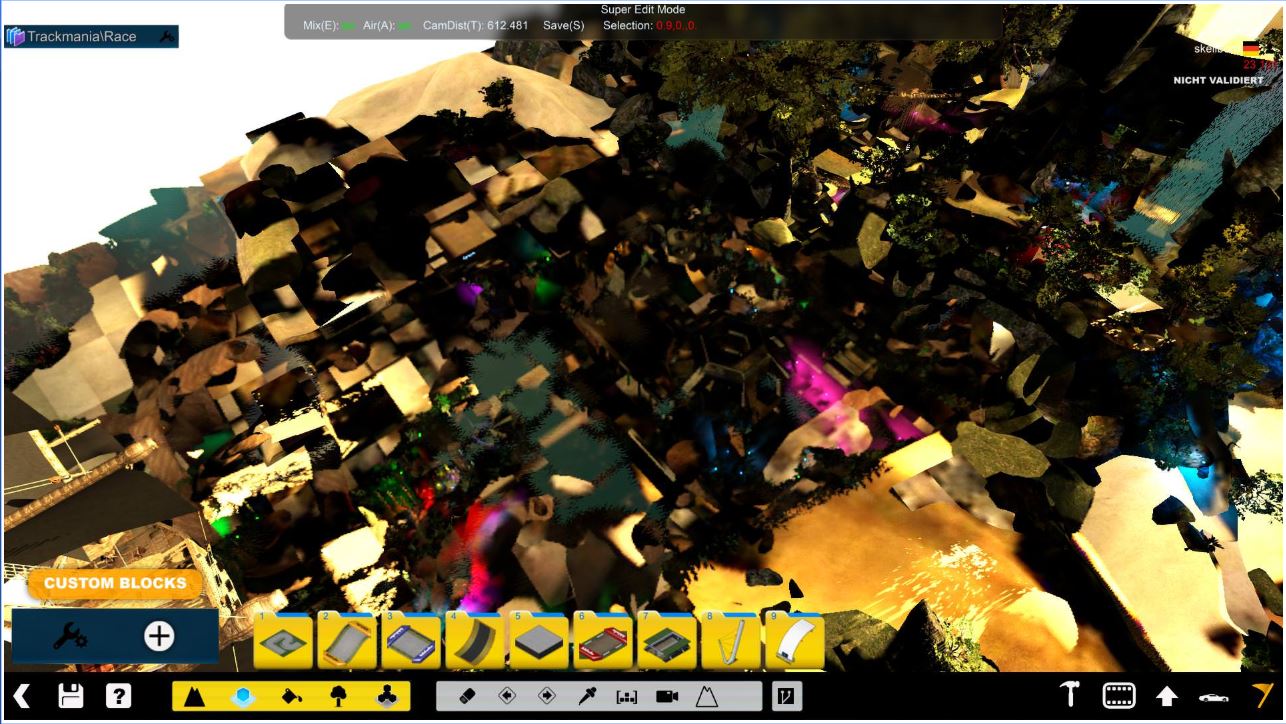 by pjw

28 Nov 2018, 05:32
Replies: 11
Views: 776
I'm not sure all the issues related to this have been fixed yet. If i remember correctly, before, when the race cam in the mediatracker was set to "default" there would be some camera changes in the loops & cie to be in cam2 while the rest is in cam1. Now the ghost (for a GPS for instance) is shown...
by pjw

21 Nov 2018, 19:38
Replies: 11
Views: 776
Thank you for the clarification!
I hope you enjoy your day as well, once the dust settles a bit...

by pjw

21 Nov 2018, 06:55
Replies: 0
Views: 120
Repro: 1) Open the Stadium editor. 2) Enable ghost block mode via Advanced Customization Tools and toggle it on. 3) Place one block 5-5-6, floating in mid-air. 4) Turn on the eraser tool and attempt to delete it from various angles. 5) Notice that the block will only highlight from specific camera a...