Moderator: French Moderator
Posts: 308
Joined: 18 Aug 2011, 11:15
Location: Bordeaux
---
Posts: 387
Joined: 07 Nov 2010, 17:58
Allez, une tite map que j'ai fait à chaud ce soir (sur Valley évidemment

) :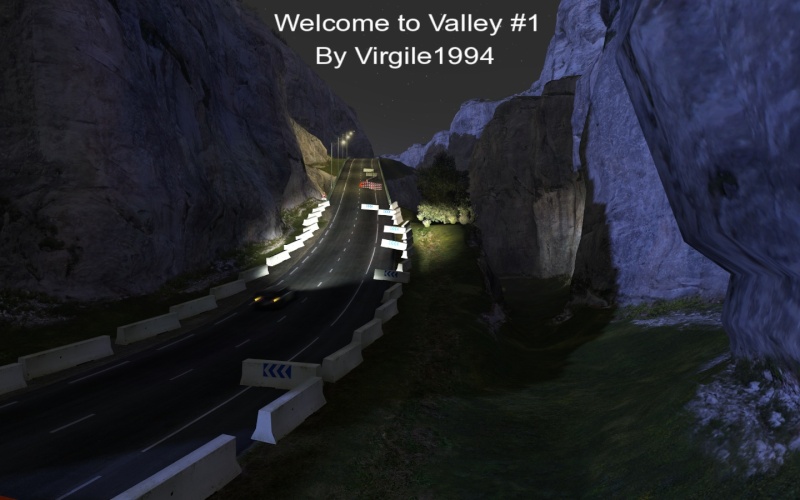 Oui le nom n'a rien d'original.
#1 car je compte faire plusieurs "Welcome to Valley" pour me faire la patte.
Et je me suis aussi un peu amusé avec les objets fournis avec Valley.
Venez essayer mes maps -- Come try my maps :


Et si tu aimes les musiques de jeu vidéos, essaye ce site, ils en ont plein !
And if you like videogames musics, try this site, made for you !
---
---
Stephop3 wrote:Première map sous Valley, n'hésitez pas à donner vos avis
Bien fait, relativement fluide et pas trop difficile, continues

Par contre, tu devrais peut-être ajouter un mot de passe

maniaplanet forum global moderator
Link list
with FAQ, Support, Wiki, Tutorials, Community activities, and much more.
System specs: Intel i7-970 12GB RAM, nVidia RTX 2060 6GB, Creative SB X-Fi, 2xSSD 1xHDD
Discord: TMarc#3002
---
Merci Marc

---
---
---
Je vous propose une petite map Valley,environ 1:05 à rouler, le chrono pourrait descendre en dessous des 55 secondes pour les meilleurs. Pas la peine d'avoir un super niveau pour finir du premier coup.
Serapis Spirit
Have fun

---
Double post!
Afin de faire patienter les compétiteurs de la
PMC
, j'ai publié deux précédentes maps... L'occasion d'envoyer votre meilleur replay!
PMC24 - Finish Quantum
......
PMC26 - ByeByeMontrouge
Have fun!

---
Posts: 308
Joined: 18 Aug 2011, 11:15
Location: Bordeaux
Uop tout le monde !
Planets Challenge 30k .. sur duo map, c'est ici :
http://tm.mania-exchange.com/s/tr/69879
En plus c'est une tres bonne map

---
Users browsing this forum: No registered users and 1 guest