Hey fellow ninjas,
I quickly did a couple buttons to use with ManiaConnect. It's up to you whether you want to use your own button or the official one.
There are 3 versions: a small one, a small and long one, and a big one. Each is available as 2 separate images (normal state/ highlihted state) or as a sprite with 2 states on the same image.
You can see an example here:
http://maniaplanet-ws-sdk.googlecode.co ... index.html
And you might want to check the CSS:
http://code.google.com/p/maniaplanet-ws ... uttons.css
You can use the CSS as is, with the images hosted on files.maniaplanet, or you can host them yourself if you prefer.
Here are all the available images: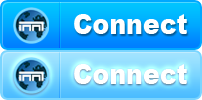 Have fun!