Hi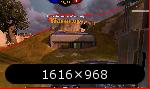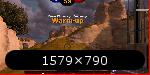 Question : How can I add a "hole" in the grass-mountain ( screenshot 2 ) without changing its shape.
I'd like to create a "hole/window/gap/crack" in this grass-slope/mountain so that players cant be too sneaky. You can run silently on grass so I need something to counter this silence --> a hole/window/gap or crack
As u can see in the 1st screenshot, I tried to place a bunker in the grass-mountain but it changes the shape of this grass-mountain.
What can I do to solve this? I dont need the bunker per sé, but I do need some sort of hole in this grass-mountain. Any suggestion is welcome.
Somebody told me something about HD-terraforming & mixmapping, but I'm too unexperienced...