Hi there,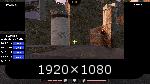 I would like to see
a widget in the lobbies that list all servers/matches looking for subs
.
Advantages:
- Quality of matches/gaming-experience/mm goes up.
--> Playing Elite with unbalanced matches is really not fun. Trust me. Playing 1v2 or 1v3 is something totally different and thus creates an unbalance between the 2 teams.
- Players have more control over their substitutions
- More full matches
- ...
Disadvantages:
None
Well , I guess NADEO needs to develop it haha.
You could even take it a step further and let "allies" join together as subs in matches where its 1v3 for example.
Anyways, step by step .
Let me know what you think