Bonjour à tous,
Je vais vous expliquer comment optimiser votre SLi! je me suis aidé de ce topic: (
http://forum.maniaplanet.com/viewtopic. ... 501#p67328
)
Etape 1:
- Télécharger les derniers drivers Nvidia windows 7:
32 bit =>
http://www.nvidia.fr/object/win8-win7-w ... er-fr.html
64 Bit =>
http://www.nvidia.fr/object/win8-win7-w ... er-fr.html
-Télécharger Nvidia inspector:
http://www.softpedia.com/get/System/Sys ... ctor.shtml
-Télécharger le profil evga (inscription obligatoire):
http://www.evga.com/sli/
Etape 2 :
(concerne uniquement ATI crossfire vers NVIDIA SLI)
Avant de commencer, pour les personnes qui ont une carte mère certified: " ATI CrossFire " et qui souhaite avoir le SLi de Nvidia pour la simple raison qu'il possède 2 cartes NVIDIA. C'est possible !! pas besoin de revendre vos cartes pour des ATI.
Telecharger:
http://anatolymik.itzod.ru/HyperSLI/HyperSLI_0.96.exe
Comment faire le SLi sur une carte mère CrossFire:
Désinstaller vos drivers actuels, faire un nettoyage avec ce petit logiciel "Driver fusion" il va simplement virer pratiquement la totalité des key de la base de registre.
Driver Fusion =>
http://treexy.com/products/driver-fusion
Eteindre l'ordi, installer les 2 cartes NVIDIA sur les port PCie (n'oubliez pas le pont qui relie les 2 cartes)[/color]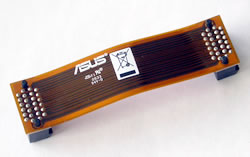 Redémarrer le pc est installer HyperSLI 0.96.exe (en mode administrateur).
Redémarrer le pc, une fenêtre vous proposera de démarrer sur "Windows" ou "Windows Hypersli" choisissez HyperSli. (ensuite vous ouvrez votre session windows)
Installer à présent les drivers Nvidia 313.96 beta.
redémarrer, à présent, l'icone Nvidia de la barre des taches vous indiques que votre système et desormé compatible avc la technologie SLI





Etape 3:

Activer le SLI pour SHOOTMANIA !!!



les Divers Nvidia installés. installer Nvidia inspector et le profil EVGA.

Démarrer Nvidia inspector et clicker sur "profile setting"




Choisissez dans le menu Profiles: "Trackmania 2: Canyon"
Nous allons changer 3 choses:

1 - Dans settingID descendre la fenêtre jusque "SLI" et "NVIDIA predefined number of GPU's to use on SLI rendering mode" et sélectionner sur " SLI_PREDEFINED_GPU_COUNT_FOUR "

2- Dans settingiD descendre la fenêtre jusque "SLI" "NVIDIA predefined SLI mode" et sélectionner sur " SLI_PREDEFINED_MODE_FORCE_AFR2 "

3- Dans settingID descendre la fenêtre jusque "Unknown" et " MULTICHIP RENDERING_MODE " surligner et changer la valeur qui est " 0x00400015 (Trackmania 2: Canyon) " par " 0x00500045 "

Faire "Apply Changes" en haut à droite du logiciel NVIDIA inspector pour appliquer les changements, vérifier que le code bit soit bien à 0x00500045


Lancez votre jeu, avec ma résolution en 1920x1080, Je suis passé de 60/100 fps à 120/150 fps en mode Elite.

Bench réalisé avec l'éditeur.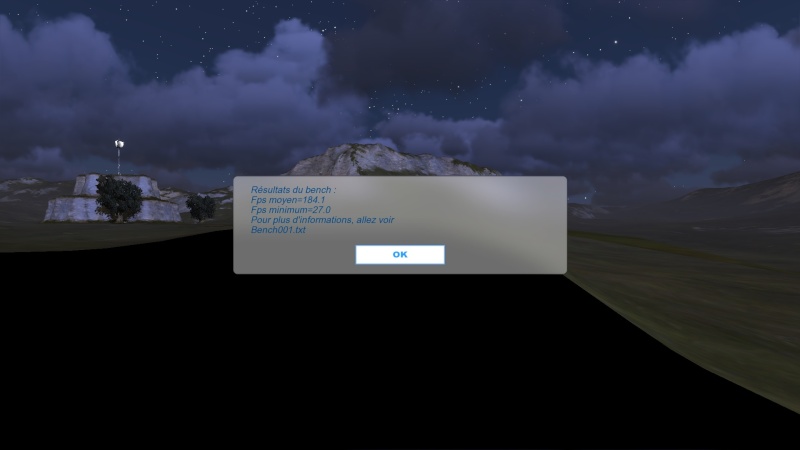 // Graphic adapter description
NVIDIA GeForce GTX 460
// Graphic driver version
9.18.13.1396
// Viewport Width, Height and PixelSize
1 920
1 080
32
// Antialiasing
None
// Fullscreen
Yes
// GPU in AFR count (SLI or CrossFire)
2
// Cpu/Gpu parallelism control
0 frame(s)
// CpuGpu parallelism TimeOut
10 000
// Custom quality
Yes

config 2008/2009 = intel Q8400 2,66ghz / 8go de ram / sli gtx 460-1go

GL&HF !!!