Moderator: French Moderator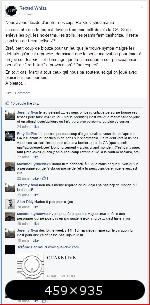 Dommage

http://cups.re-gamers.net/
The neverending waiting game has to stop.
---
Translator

Posts: 1165
Joined: 01 Sep 2010, 14:39
Manialink: revival
Location: España, Barcelona
Tristes conséquences de cette politique de "la pub faite par la communauté"
---
Après avoir échangé avec pas mal de monde suite à mon message sur le facebook de la communauté, nous avons décidé de voir ce qu'il était possible de faire pour relancer un peut l'activité esport amateur.
Il faut bien comprendre qu'a travers nos CUPs nous voulons créer une dynamique "esport amateur" et vous faire jouer de façon simple et respectueuse afin d'améliorer l'ambiance général sur ce jeu que nous trouvons parfois vraiment limite...
Pour nous l'esport amateur ce n'est pas simplement "On est une team amateur, on participe a des tournois", non, pour nous c'est avant tout un regroupement de personne qui s'entendent bien et qui souhaite jouer en équipe au jeu de façon compétitive, propre, sans prise de tête contre d'autres équipes dans le même état d'esprit, le tout dans une ambiance compétitive.
Pour arriver à ça il faut mettre en place des règles, que certains juge "trop n'importe quoi votre système de pénalité", mais c'est comme ça ! il est là pour être dissuasif et croyez moi on ne pénalise pas les teams par plaisir, on préfèrerait avoir uniquement des attitudes respectueuses de la part de tous.
J'envisage de relancer nos CUPs shootmania :
Le dimanche à 20h30 ou 21h00 : Maps officielles
Le lundi à 20h30 ou 21h00 : Maps officielles
Je recrute un admin disponible 1 à 2 fois par semaine pour m'aider à administrer nos CUPS, de préférence quelqu'un qui nous connait, qui est d'accord avec ce que j'ai écrit ci-dessus

et qui parle un peu anglais :p
---
Users browsing this forum: No registered users and 2 guests