We proudly present a new ManiaLive version.
As you see, we have added some new features, but not all of them are visible - take a closer look to the changes list at the bottom of the post.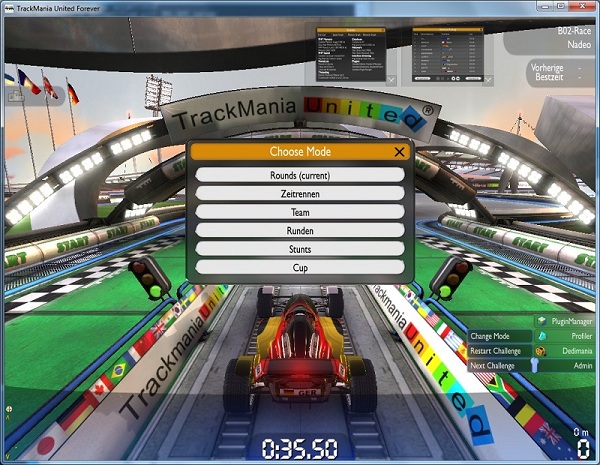 Upgrade
Since release r1830 you can use the the Updater script which will do all the dirty work for you.
On windows simply execute ManiaLive/update/update.bat.
For linux you need to navigate to ManiaLive/update and then execute "php update.php".
Download
If you want to upgrade from any older version or this is your first install, go to
http://www.manialive.com
.
See the download tab for the latest release, download and extract it.
Plugins
As always you can download just the core, but that won't do much

Download the new plugin package on:
http://code.google.com/p/manialive/downloads/list
Extract it to the ManiaLive folder. After that you need to add the plugins in your config file so that they are loaded (read the wiki on the google project on how to do that).
Attention, I created a new user "Standard" which will contain all the new plugins, so it is not "Flo" anymore.
Please change that in your config after you downloaded the new files.
Features you should know about
One big new feature is, that you will be able to load and unload plugins during the runtime of ManiaLive.
These plugins will need to support some certain rules (in general freeing resources when unloaded), but that should not be too difficult to implement. This will become available in the next days ... surprise

Another change is that the windowing system now supports ManagedWindows. You won't have to care about conflicts with other plugins. The system will only draw one window at a time (centered on the screen), all other windows will be put into the socalled "Taskbar". In the end it's up to you whether you create a self-managed window or one that is organized by ManiaLive. You just need to inherit from Window or ManagedWindow to achieve the result you like most.
Changes
- secured require_once in the autoload method
+ now plugins class can be named Plugin (e.g: the full class name will be \ManiaLivePlugins\MyName\MySuperPluginName\Plugin)
+ add unregister method to ChatCommand\Interpreter
* Plugins can now be loaded and unloaded while running
+ add onUnload method called when plugin is unset
+ Implemented new threading methods for plugins
+ automatic plugin destruction and freeing of resources that have been required through the plugin interface.
* ManagedWindow, will be displayed on screen center. Only one ManagedWindow can be shown at a time. Every further window will be moved into the "Taskbar" for fast access.
+ Windowing system speed and stability improvements.
* Fixed memory leaks.
+ Plugin events for loading and unloading.