phil13, just wanted to put up a quick reply and thank you for the work you did with the blockmix tool - it's fantastic, and even if it becomes deprecated, it will probably have been the reason for blockmixing being 'officially' added to begin with!
I've been getting back into TM after a several-year hiatus (I think I last played TMU in 2009 or so) and to the detriment of my free time discovered the track editor; the blockmixer changed it from a terribly limited exercise in frustration to a fascinating and wonderful exercise in frustration!

I'm a total nitwit when it comes to the standards for TM tracks and so forth; I don't get the whole "make it so you have to be perfect to finish" thing; I like having to use my brakes; I'm a hardcore simulation nut. So the track I'm working on is totally different from anything I've ever seen in TM - literally.
This means that either people will love it, or I'll be tarred, feathered, and run out of town on a rail.

So, couple of preview shots just for fun. It's not quite ready to spit out into the world yet but it's getting there. As is probably fairly obvious it's blockmixed to all getout; in some cases I'm probably using four things in one block. It's getting to the point where the complexity means it spontaneously breaks and deletes bits if I do the wrong kind of editing, so that's pushing me toward sewing it up; hopefully it will load consistently!

That said, I've done my best to make it extremely clean and smooth as far as block selection goes.
Anyway, thanks again for your work, phil. It's appreciated!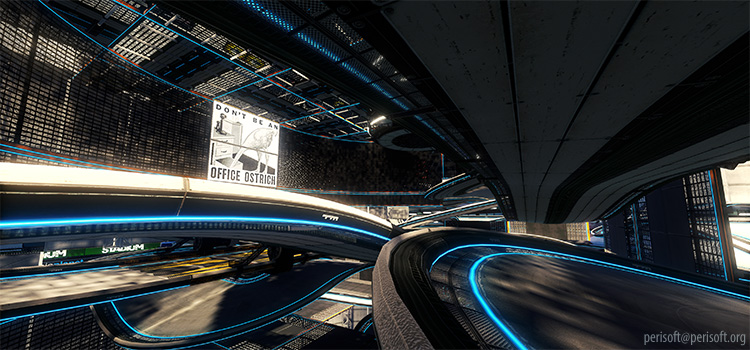 (Had to chop this one in half to satisfy the forum...)