Here I marked some things which could be better in my opinion: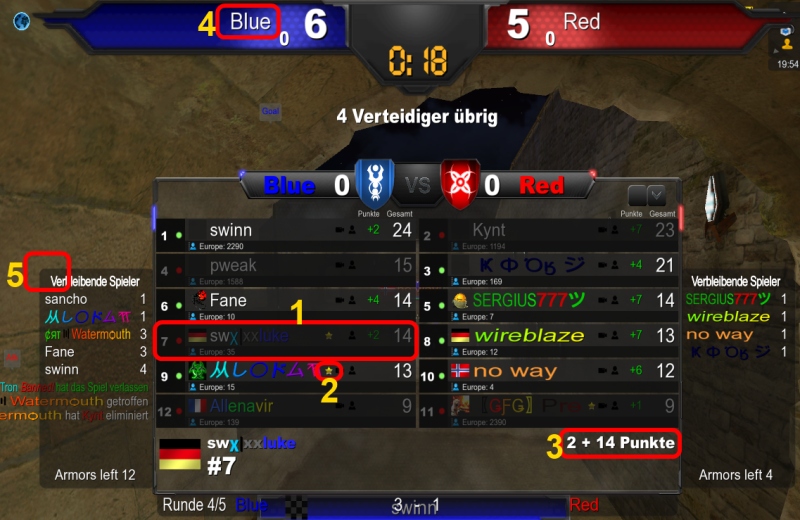 Highlight own nickname: You could change the background color for example, so you can find your name faster in the list. When you are on a different page of the ranking it would be great if one of the page-change-buttons in the upper right corner is highlighted.
Mark buddies: Maybe you can change the profile-button of buddies in the ranking to a different (colored) one, so you can find you buddies faster.

More information what the star means: Maybe a tooltip or you link the star to an info-box.
I allways forget what the new points are and what the old ones. Maybe you can change the color of the new ones to the same as in the list above, so a

green

color.
Everything in this box is written in the bold font, why not the name of the team? There's the bold font at the top of the ranking, too. Btw is it possible, that you translate "Red" and "Blue"?
Siege-specific, but the extra-boxes are in a different design than the main-box.
Edit:
Show country-flag instead of not-loaded avatars.