elie520

wrote:

↑

15 May 2017, 18:02

Nice idea, it really is missing, and the default one is really nice so I think it's sad that undef decided to remove it

Yours is pretty neat, but doesn't fit with the rest of UASECO imo (graphically speaking, and manialinkly speaking too (I like the idea of undef of havnig as little manialinks as possible even though some might be missing).

Just a little bug : When I click on the settings button, the three choices are empty, so I had to blindly click. When I moved the window, at the first cp I passed, the three options poped in the middle of the screen.

Nice works in any case !
For me it fit really well with my record eyepiece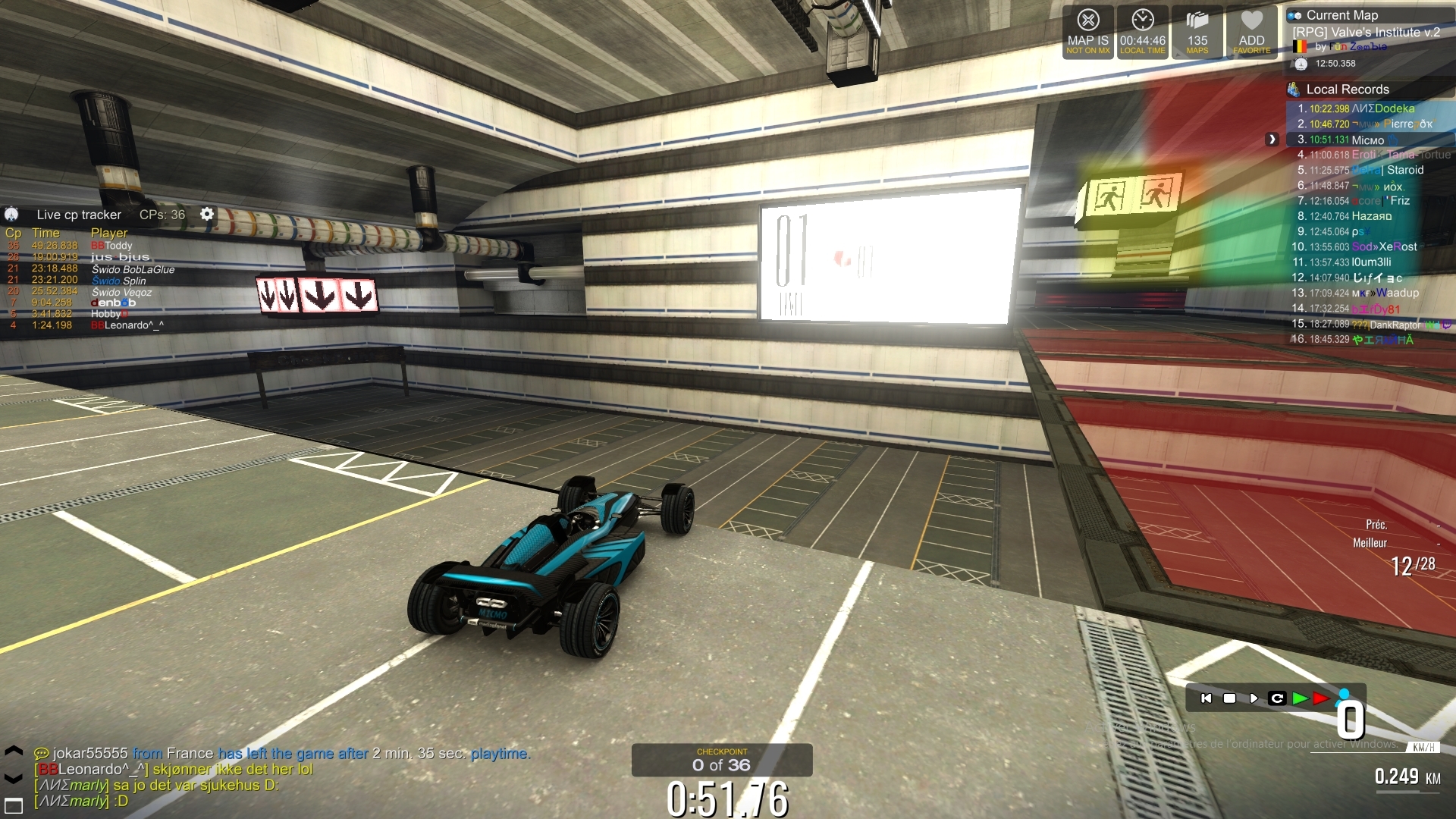 And it's not intented to use like the live ranking of nadeo for team mode. It's firstly made for rpg servers to see where are others and we can also click on names to spec them and help for exemple. But it can be use for matches too ^^