Artwork :
https://www.artstation.com/artwork/shoo ... -equipment
Click the
arrows
and dont forget to
scroll down
.
Imo : I prefere the grass + futuristic/metal combination over what we have now ( grass + arches/castle ).
I hope nadeo will make the game look cooler in the future with the focus on future/metal/neon. I really liked the style of the "unreleased blocks" as you can see in the screenshots.
The gameplay and movement is awesome in ShootMania, but some of the most played maps dont have any "personality". ( You could blame the mappers as well I guess ). Also compared to TM I think SM looks kinda "less beautiful".
For example : this is how an official Joust map looks like . There's really not much to it

.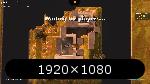 Anyways, enjoy the screenshots. Some of them are really cool.