This evening i saw several pictures coming from the
Official ManiaPlanet Trailer
that reveal things about the upcoming games.
For example the
Cryo environment for ShootMania
that has been confirmed by Hylis, and a scoop on a possible
Capture the Flag mode
that hasn't been confirmed yet, but looks quite plausible.
So i decided to watch that trailer again, this time with lots of attention, in the hopes to find even more info.
Check the next three pics that i made, and pay attention to my artistically awful black arrows and circles.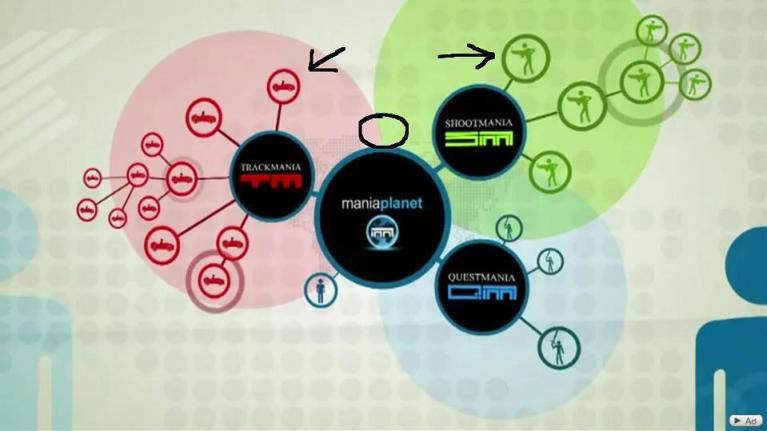 The games are separated, but all touch the ManiaPlanet circle.
But look what happens, a car and a "soldier" are leaving their spots.....
The car seems to drive into the SM part, and the soldier starts shooting at it: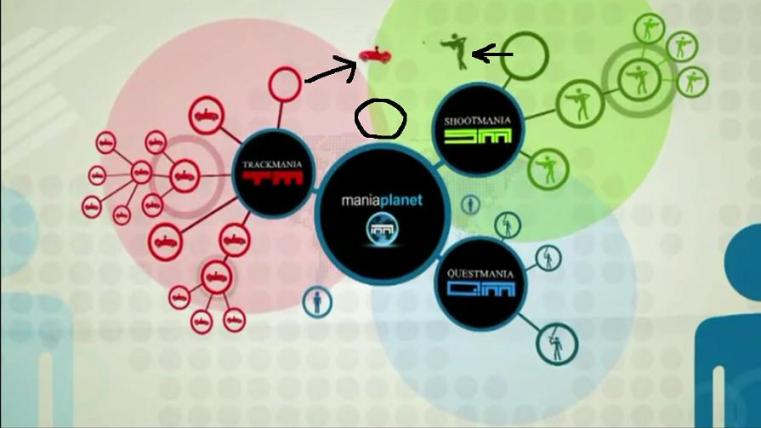 And he even goes into the TM2 part, shooting at the car that tries to save itself: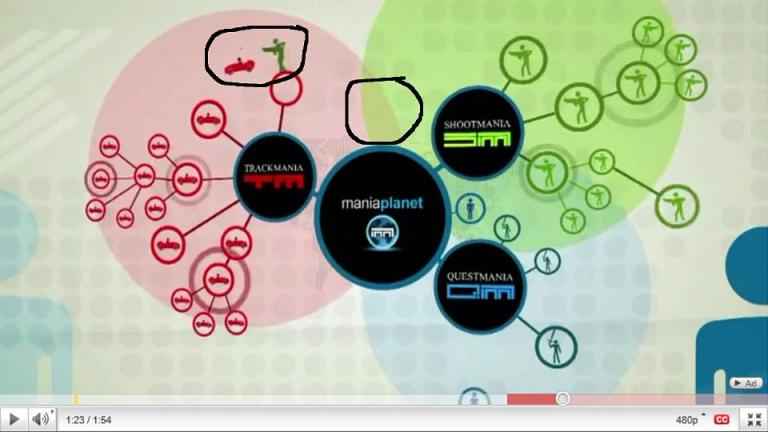 And also the big coloured circles are overlapping each other, the same counts for the SM and QM circles.
Does this mean that we will have combination possibilities?
The large circles that overlap can mean that we will be able to chat or send messages cross game, which has more or less been confirmed already, but what about the soldier shooting at the car and even running into TM2?