Welcome to Leaderboards!
Leaderboards is a manialink project focused on simple leaderboard data extraction.
As extracting leaderboard records without user's (extractor's) identity is nearly impossible, the manialink tries to solve this with ingame requests - those from official title packs where you can view or race against world records and such. The project is being developed by BigBang1112.
You may know this manialink name from the past. I made a prototype of Leaderboards back in August, but unfortunately, I was too busy with
Challenge
to continue. 4 months later though, I'm safe to say that this is THE leaderboards manialink I wanted to code back then.
The manialink is based in a folder environment.

The manialink does everything for you. Just join any title pack, wait about half a minute, and the data is there! Look at all the Top 10s way quicker than in the title pack - you just wait once instead of waiting for every leaderboard.
For each Top 10 you view, you'll also download all of the ghosts in an asynchronous way (all at once) - all 10 ghosts in just a second! That allows not only instant replay saving but also reading record checkpoints.

Just like old Leaderboards, at the top of each map, its world record can be seen right away. No more plain text, now with colors and actually cool font.

The other features include:
Many additional fancy statistics about the leaderboards:

Players participated
Total records driven - for each campaign, each map group, and each map
Map worth in skillpoints
Percentage of finished players (who drove at least 1 campaign map)

Ranked checkpoints - see the track potential
Copyable records for easy sharing
Saveable replays if you're on the map
Replay browser for saving replays
Button to quickly find a leaderboard on a map you're currently on
Ranking of other zones than World
Specific player leaderboard information (aka opponent records)
What's about to come?
Saving replays of multiple ghosts at once
Customizable format of copy-to-clipboard
More checkpoint related stuff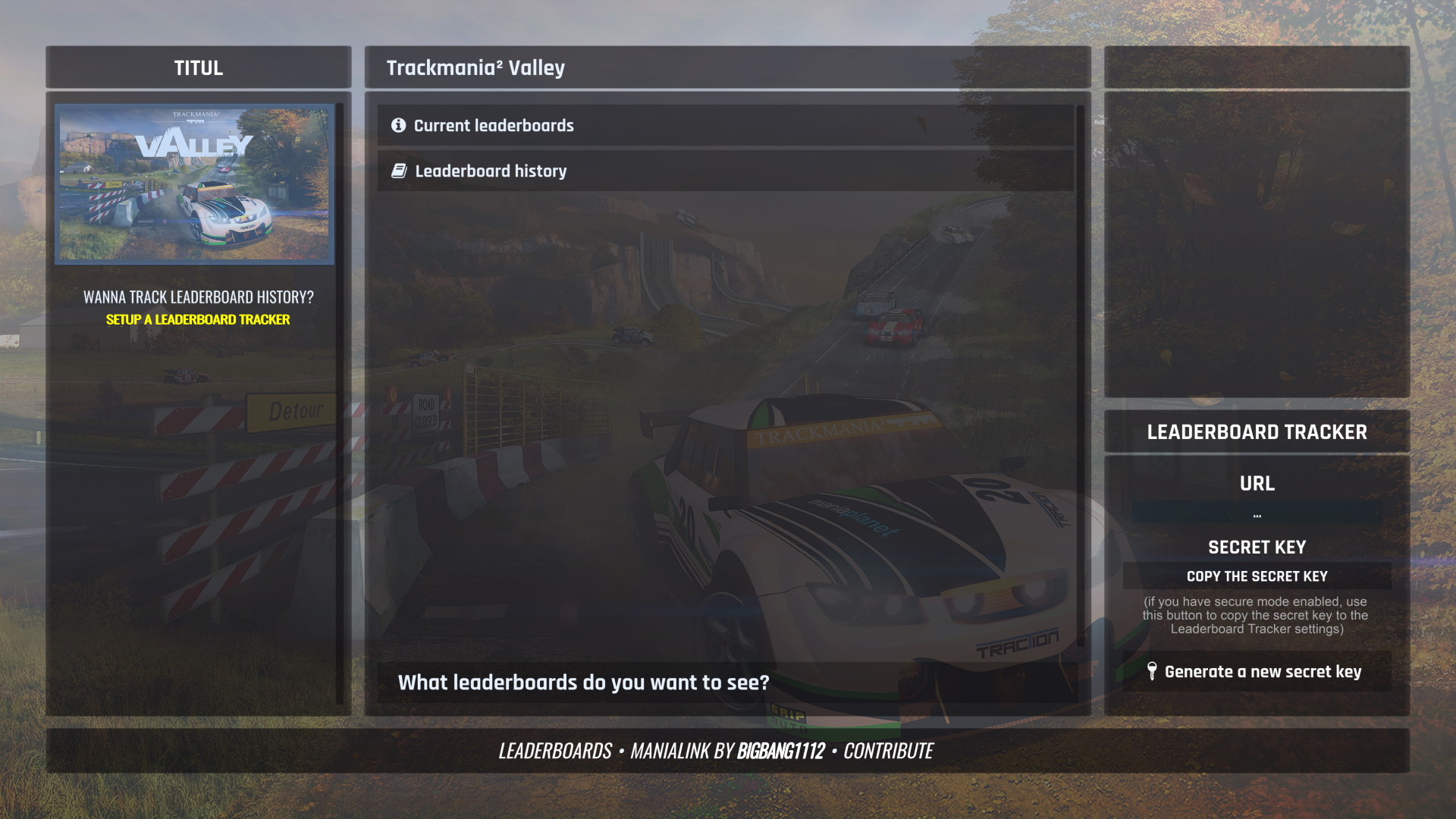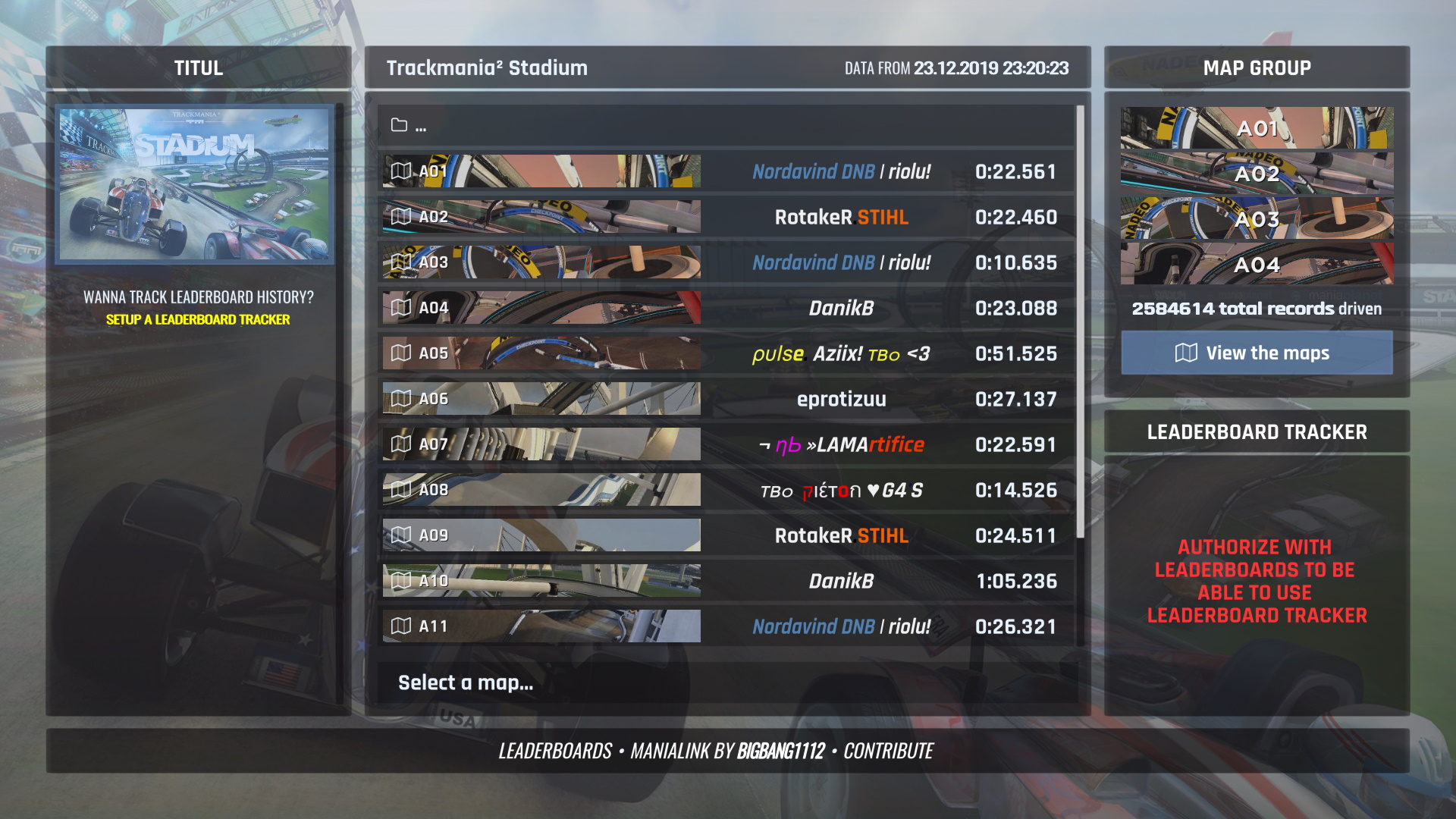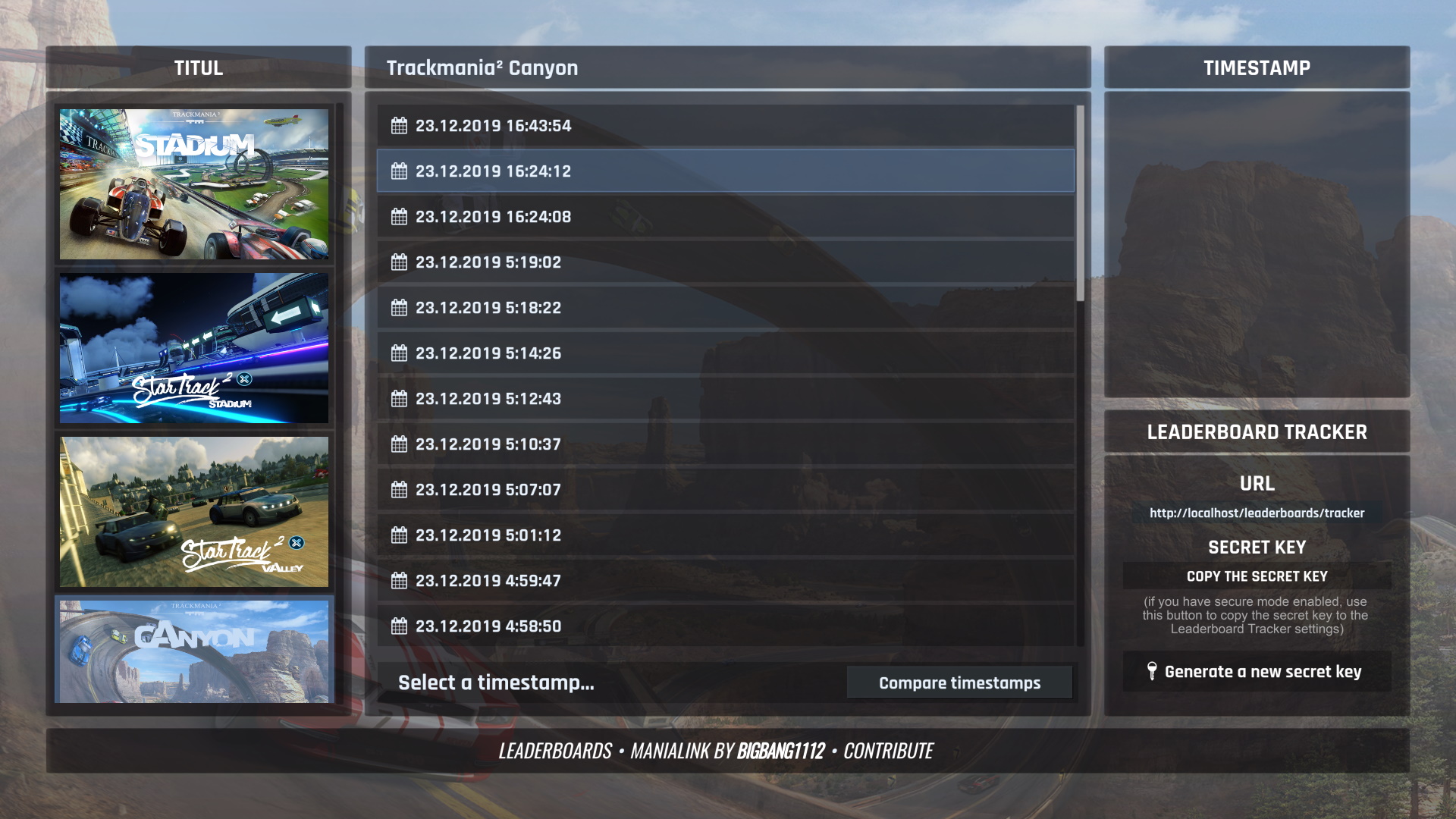 The manialink is also alternatively available under
worldrecords
manialink code.
I never forget though
Good old leaderboards prototype is currently available under the manialink code
leaderboards?old
.
Leaderboards manialink is available open-source on GitHub. Contribute!
If you have any issues with the manialink, don't hesitate to post it here, DM me on any platform (I recommend Discord) or join
my Discord server
and discuss it there.
MERRY CHRISTMAS EVERYONE