Okay so im gonna report a final post of ALL bugs I experienced the last days & necessary improvements.
MatchMaking could be so much better & user-friendly with these, necessary, adjustements.
BUGS:
1. Servers offline
[fixed]
= No matchmaking for ShootMania for all Silver/GOLD players. = very very very bad.
Frequency : Weekly / 2-weekly?
Reported? : Very long time ago
2. Allied up with friends, but you, and only you, become a substitute
[fixed]
= Waste of time. Unnecessary penalities ( cancelling substitution has "no penalty" anymore, I know ) and what if your 2other allies get matched when you're chosen as a sub? You have to wait again & again.
Frequency : Yesterday 3x in 5minutes
Reported? : Weeks ago?
3. Winning/losing too much LP.
I had no PC for 21days + I hardly played because of the bugs & I ranked up from 250 to top20 in
10matches
winning +1000LP several times because I had 2 attacks?
Ranking up should be a challenge & fun.
4. Un-ally after a match
[urgent]
Why am I losing my allies? This wasn't before.
Frequency: Encountered this 5x the last week.
5. Auto F6 after a match
[urgent]
Players go to the toilet after a match. They grab a snack or they stretch their legs.
When you auto-F6 after a match ( + you lose your allies OR you're allied and you get subbed ) you will be AFK in your next matches or you will be in the wrong matches, without allies.
A fix would also help stopping AFK-players. If they were AFK during the last match then they will be AFK in their next match after an auto-F6... You see the problem?
Frequency: Encountered this 5x the last week.
proof :
http://www.imgdumper.nl/uploads8/543ea8 ... ostart.jpg
Matchid : 173156
EDIT 10/10
6. Clublink loads
Because I am the first to connect to the server ( fast pc? fast connection?) after a map vote my clublink loads. ( only after a map vote )
7. Offer rematch when teams are unbalanced or empty
8. Match starts too fast after a map-vote
The map starts too fast after this "new mapvote system" changes the map.
Occasionally the voted map starts too fast & not all players are loaded. Which means its 1v1 or 1v2 ( when the match has 6 players )
EDIT 12/10
9. LP-WIN/LOSE Animations repeats after pressing tab again & again.
10. Kicked players who come back dont win/lose LP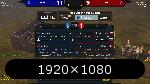 ( mzzzzzzzzzzzzz = player, match-id on the screenshot )
EDIT 15/10
11. Getting penalties for doing nothing...
http://www.imgdumper.nl/uploads8/543ebe ... _00002.jpg
Server: Ubisoft Silver/Gold
When: 19:07
--------------------
Suggestions:
1. Show the score of the match to a substitute.
'You are selected as substitute for a match where the score currently is 2-2. F6 to cancel.
"
--> This little extra feedback will make ALL substitutes happy. This suggestion has 0 disadvantges.
2. It's a shame to load a map & then vote for a map.
--> A difficult suggestion, but this would speed up things so much.
3. Auto-kick AFK players + severe penalty.
[urgent]
It ruins the match for all other remaining players. A penalty is welcome.
OR
Auto-move them to spectator.
4. When everything is bug-free increase the penalty-time
People are leaving sooooo much.
5. Dont offer rematches when the server isnt full or when teams are not balanced.
--------------------
Remarks
- The map-voting should be simplified. Like it was for the last 2years on any other ShootMania server.
=Most votes win.
This probability-vote-system is too confusing. Nobody asked for this either. ( but we do appreciate the effort

)
- Rematch-vote should have more feedback:
--> How many players voted? Show numbers.
--> Auto-cancel the vote when players voted "no" = win time.
I also reported this
here
A constructive post on how MM can be improved.

Please please please do this.

PS: Every match somebody leaves.