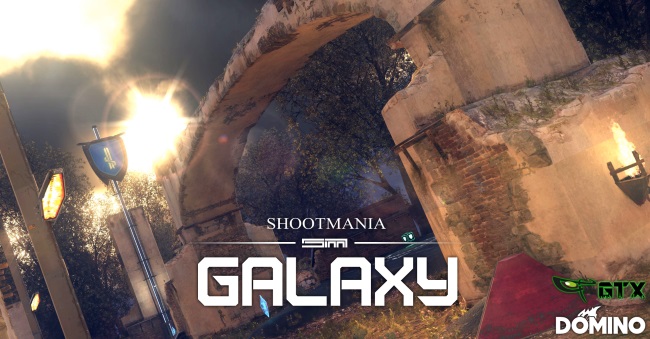 It's been a long time since the development has started, but there comes the beta phase of my title pack!
Everything you'll need to know about the title during beta is written in the Store and directly in titles main menu changelogs.
If you see any bug (except misplaced chat input), inform me about it there! Also, all suggestions are welcome, but I don't promise to include them in future patches.
Download options:
Title pack is available for download directly in the ManiaPlanet Store
Open manialink: domino54?galaxytitles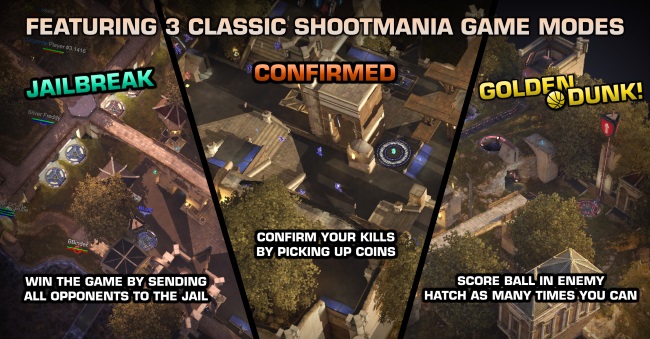 Variety of game modes
Galaxy comes with various game modes, each giving you an unique experience with different gameplay:
Golden Dunk v2
Pick up one of the balls and dunk it on your opponents' side to score points. Original by steeffeen.
Jailbreak v2
Send your opponents to jail and rescue your jailed teammates. Original by Akbalder.
Confirmed
Pick up coins dropped by your opponents to score points for your team.
Invasion
Stack up together and defend the base from incoming horde of Toads.
Hunger Games
Explore huge arenas, find supplies and survive as long as you can in this battle royale mode.
Tornado Hunt
Race other players to be the first one to score points by touching the tornado.
King of the Hill
Join one of the 4 teams and work together on capturing the goal.
Overrunning
Hop into your favourite TrackMania car and score most eliminations in a drive-by deathmatch.
Payload
Escort the payload on its way to the opponents' base.
Payload Race
Deliver your payload to the opponents' base before they do the same against you.